White water rafting at Manang Satun is definitely an adventure you'd want to include in your bucket list. It is one of the southern provinces in the south of Thailand.  Adjacent provinces include Phattalung, Trang, and Songkhla in the North, and  Perlis Malaysia in the South.
If you're a nature lover and who would love an adventure involving physical challenge, then, this is for you. Manang Satun offers a roughly 10 kilometer long kayaking experience full of beautiful greeneries, rock formation, and caves around.  The entire place is serene, the air is so fresh, and the water is clear.
This trip could be done in a day since the kayaking only takes 2 to 3 hours to finish. Or you could stay in one of the accommodations which by the way are cheap (500 Baht) and have many to choose from.
Getting ready!
Off they go!
(Taken with a 600D with a 55-250mm lens)
(Taken with 550D with a 24-105mm f4)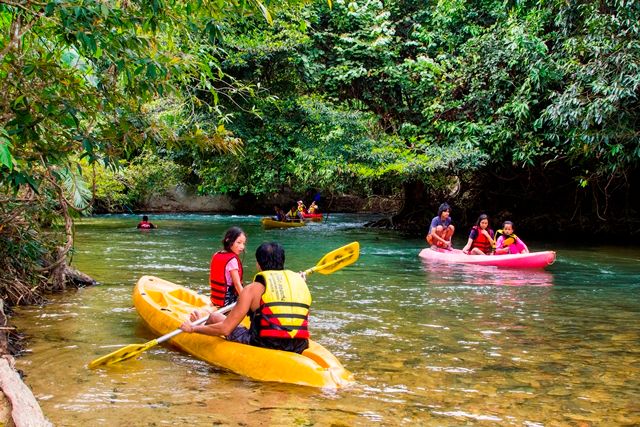 You Might Also Like
Like & Share Me At