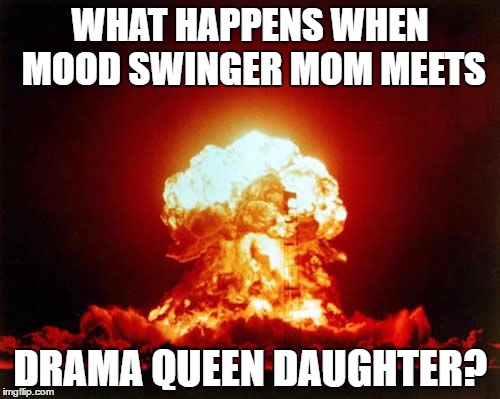 The struggle is real, believe me.  The result depends on what side of the mood spectrum is Mom at that moment.
From experience a drama queen is always a drama queen at all times, may she be dealing with simple or complicated things.
The gravity of the impact lies on the mood of the moment.  When Mom is in the mood, circumstances are dealt with calmly, patiently, and even humorously. However when Mom is in a dark mood, a petty circumstance could mushroom into an atomic bomb within seconds.
As a Mom, this is a great parenting concern.  I've realized and seen the negative effects of my blurting out and "mismanagement" during those times when I'm in a lighter mood. But like what I've mentioned, it is  a tremendous task. It is a struggle that up until now is unresolved.
Moms out there who might be in the same boat as I am or if you happen to know of someone who was able to successfully overcome this, please do share your thoughts below.  It'd be deeply appreciated.
I'll Return Back Your LOVE
You might also like
Like Me Here